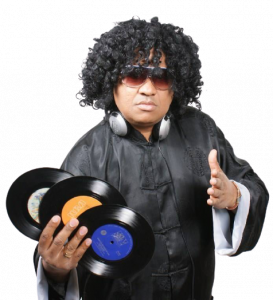 UNCLE CAL
Midweek Jazzmatazz
Wednesdays • 7pm till 9pm --- Let your uncle in the music business take you closer to the weekend with Midweek Jazzmatazz. Enjoy a cocktail of Afro funk salsa and smooth grooves every Wednesday evening between 6pm and 8pm. Be sure to join us in the Jazz Dojo and get your groove on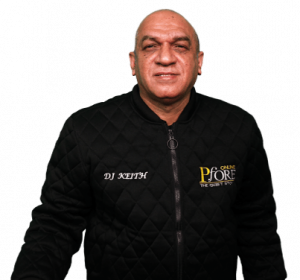 DJ KEITH
Midweek Jazzmatazz / Saturday Night Jazz Scene / Jazz Revival
Wednesdays • 7pm till 9pm / Saturdays • 5pm till 11pm / Sundays • 4pm - 6pm - DJ Keith is a legend in the business with over 43 years experience as a DJ. He was a household name at some of Cape Town's most popular clubs such as Club Galaxy & West End in College Road Rylands Estate. His music vault has all genres but his main music genre is Cape Town Club Jazz, Slow jams and Disco. He has produced 2 albums using guest artists, and recently released singles for the SA Music Library Digital store. Music is more than a passion to him and he has always enjoyed being able to share it. Be sure to catch him on Midweek Jazzmatazz, Saturday Night Jazz or Jazz Revival.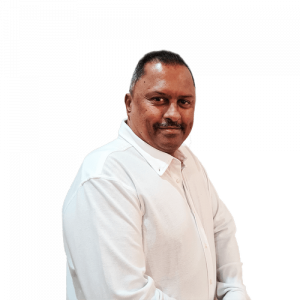 DEON FERRIER
Black Magic Funky Vibes
Fridays • 6pm till 9pm --- Deon Ferrier's passion for music started at the tender age of 12 and later became a DJ at only 14 years old for a mobile outfit called Black Magic Disco. Being a mobile DJ, he built up a diverse repetoire entertaining crowds with Ballroom, Disco, House, Jazz, Rnb, Hip Hop, Rock, Reggae and Afrikaans hits. Deon also worked with many well known artists at their live gigs and has now also ventured into music production with an album due for release very soon with a well known Cape Town musician. Paying homage to his heritage, Deon hosts "Black Magic Funky Vibes" every Friday showcasing his diverse musical taste. "Black Magic Funky Vibes" – "The element of surprise"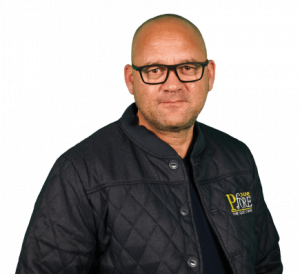 DJ AARON
Friday Sundowner
Fridays • 4pm till 6pm --- DJ Aaron hails from the Southern Suburbs of Cape Town, starting his journey as a mobile DJ in the 80s with his 1st Club residency in 1989 @ Le Club. He went on to become a resident DJ at Clubs such as Club Snap, Club Images, Mr Ts in Pretoria and Katzys in JoBurg with guest appearances at Club Galaxy, Westend, KFM and GoodHope FM's Kinky Afro including the highlight of DJing on Patong beach in Thailand. His Friday Sundowner features popular Jazzy Club tunes to ease you into a relaxing and fun filled weekend, after a hard week at work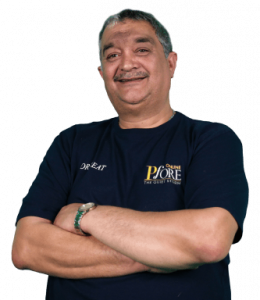 DJ DR. BEAT
Saturday Afternoon Jazz
Saturdays • 1pm till 4pm --- Dj Dr Beat started his career as a Dj at the 524 Landdrost Hotel, in Lansdowne, in the late 70's. In 1981 he was the 1st dj at the nightclub at the Strandfontein Pavillion and in 1984 started as the resident Dj, at Club Galaxy up until 1994. Let Dj Dr Beat take you back on his show Saturday Afternoon Jazz playing your most loved jazz tunes.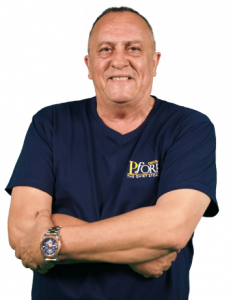 MARK KLEINSCHMIDT
No Greater Love
Sundays • 10am till 11:30am --- Mark Kleinschmidt is a former school principal and now serves as a Ward Councilor for his community. He has had an extensive career in the entertainment industry as a sought after MC and was the Program Director for former President Nelson Mandela's 79th Birthday. He conceptualized Radio Plain at the MPlain Town Centre and Radio West at Westgate Mall Mitchells Plain. Mark has always had a passion for music and it's capacity to lift and touch the hearts of it's listeners. Mark starts our Sunday morning with No Greater Love playing the best in gospel music to uplift, comfort and provide spiritual nourishment, with no frills, airs and graces - just beautiful music.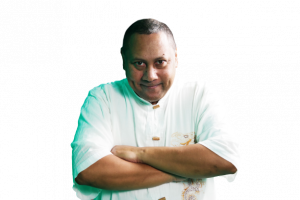 ANDY HEYNES
Back To R&B
Tuesdays 9pm to 11pm --- Andy Heynes A House hold name behind Cape Town Night clubs over the last 32 years, A Promotor for International and local Artist, Andy's Love for music, from Jazz, Old school and House Music, Andy's well known in the music industry from Cape Town to the World, Andy also promote local musicians and djs in his craft, Andy Heynes personality is a force to be reckoned within the music industry , Andy always promote Cape Town as the Music capital of South Africa.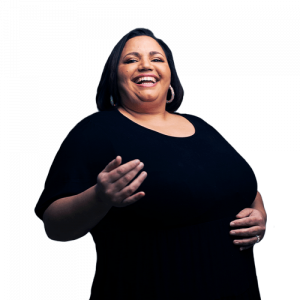 TRACEY CARTER
Sunday Soul
Sundays • 11:30am till 1pm --- Tracey Carter has been working within the performing arts sector for over 20 years as a singer, songwriter and creative director. Her passion for music started at a very early age with her first solo performance at 4 years old and started playing guitar and piano at the age of 8. Through her career she has released 4 original gospel albums as well as performed extensively both locally and internationally. Join Tracey every Sunday morning on Sunday Soul where she celebrates her gospel heritage playing a diverse blend of old school and current gospel as well as her stellar live on air performances.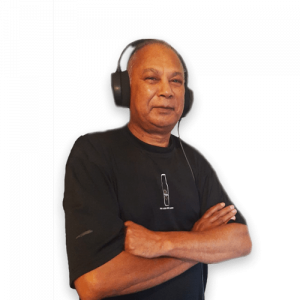 DJ ARI
ARI'S REFLECTIONS
Fridays • 1pm till 4pm --- Dj Ari has had an amazing Dj career spanning almost 50 years. Ari's Disco started in late 1972 just doing family parties etc but in 1974 he started out on a serious note with his own equipment. Soon after he became a resident Dj at the Sherwood Lounge, Goodwood Icerink. In 1976 he became Reflecting Sounds Disco and played at many clubs such as, The Beverley Lounge, Rockden, Lasvegas, Belmonte, Goldfinger, Hotspot, 524 and many more. He also worked with many well known bands and artists with Cape Town, some of which were The Rockets, Bloodshed, N2, Fever, Touch, Family fair and other Djs namely Ely's Coming, Tuby known as audio visual creations and Hulket Disco. Dj Ari now brings his wealth of experience and entertainment to P-Fore every Friday with Ari's Reflections.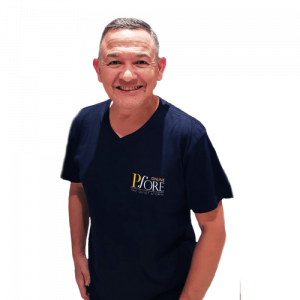 MARK GRAINGER
Loungin' Jazz
Sundays • 4pm till 6pm --- Mark started his Dj career almost 40 years ago during the early eighties doing mobile gigs for parties and corporate events and later got involved with Night Clubs such as West End and Club Concepts. Mark also worked at a record library called Disque where he gained a wealth of musical knowledge and an exposure to a variety of genres. Loungin' Jazz is geared at 30 plus audience as the music has a good mix of swing, jazz standards, smooth jazz with selected lounge bossa nova jazz. My objective is to educate the listerners with new and upcoming jazz artists and to keep them captivated, ending their weekend on a high.